Built for the Restaurant Owner, Chef, Restaurant Manager and Staff
Food And Menu Pricing For Your Restaurant: Why you're doing it wrong and how to fix it

Brandon goes against the principles taught in classrooms and kitchens all over the country...and shows you how to make money. Read more...


---
---
Restaurant Marketing:
New Customers Are Searching. Will They Find Your Restaurant?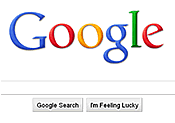 If you moved into a new area and wanted to find a nearby Italian, Mexican, or any other style of restaurant, what would you do? Let's be honest, you would Google it. And what would you find? Cherylin shares some tips. Read more...

More Restaurant Marketing Articles...



---
Restaurant Management:
How to Be a Motivational Manager

A handful of tips on how you can become a motivational manager and get the results you need from your employees. Read more...

More Restaurant Management Articles...

---
Restaurant Operations:
A Percentage Here and a Percentage There Can Double Profits

It's possible for a restaurant to double their profits by cutting costs by single digit percentages! Sandy& Derek look at the importance of squeezing out those cost savings. Read more...

How To Select The Right Mobile Payment System For Your Restaurant

A quick look at the mobile payment systems that exist, and how to tell which will be the best fit for your restaurant. Read more...

The "Shift" in Recruiting and Job Hunting

Social technology has come to the recruiting and job hunting process for restaurant professionals. See how it's helping restaurants and staff better connect. Read more...
More Restaurant Operations Articles...


---
The Restaurant Report "Just One Thing" E-mail Newsletter
The "Just One Thing" e-mail newsletter is all about bringing you one must-read piece of content that makes a difference for your restaurant. Period. No clutter, no fuss. No articles about some chains recent menu change to include tacos, or whatever -- we promise!
Make sure you're getting it -- subscribe below...
---