A whole lot of establishments are closed and everybody's staying indoors. Events have been canceled — music festivals, sporting activities, even religious gatherings!
Now, restaurants are not in any way left out with just about all of them shut down. This implies that aside from the problem of plunging stock prices, the few left open are operational with only very few customers and staff.
Every sector has been affected by the coronavirus pandemic and while the whole world is being optimistic that the nightmare would be over soon, the fact remains that its impact would still be felt post-pandemic. It would literally be a case of the world reawakening from slumber and trying to get a grasp on daily activities pre coronavirus.
Compared to some industries, restaurants are feeling the effect of the world coming to a standstill firsthand. Why? With everybody stuck indoors, nobody is coming to eat outdoors. Does this imply that restaurant stocks should be avoided like a plague at the moment? Or is this a great time to buy restaurant stocks.
What is Happening Presently?
The market has sunk further and further and the prices of restaurant stocks have toppled over significantly. The very idea of going anywhere social that would attract quite a number are frowned on by most. This doesn't leave food out.
As a matter of fact, the food sector is pretty sensitive due to the very nature of the effect that germs can have presently. This implies that judging from the short term, there is nothing to look forward to for restaurants. Restaurant stocks, in turn, are not looking any pretty at the moment.
For instance, Texas Roadhouse (NASDAQ: TXRH) dropped more than 40%, Chipotle Mexican Grill (NYSE: CMG) is down more than 30%, Starbucks (NASDAQ: SBUX) stock has dropped more than 25% from its 2020 high.
For restaurants that have a top-notch takeout and delivery mechanism in place, the shutdown isn't affecting them as much. For instance, Dunkin' Brands Group (NASDAQ: DNKN) decreased only about 18%, McDonald's (NYSE: MCD) dropped only about 13% while Domino's Pizza (NYSE: DPZ) is experiencing less than a 10% reduction.
The major reason that restaurants like Texas Roadhouse and Chipotle are taking major hits is due to their meet-and-gather nature. And of course, nobody's going outside these days. To remedy this, Chipotle is working on expanding its pickup and delivery services which is definitely one way to boost sales since nobody wants to eat out.
Which Way to Go?
Despite all the terrible news and developments, is there a silver lining? Making current market concerns take a back seat, the fact remains that most of these companies are giants with solid metrics and working business models.
Judging from the short term, there wouldn't be much to talk about since customers would elect to stay home, therefore, revenue would sink. However, when the pandemic eventually blows over, and the market corrects, share prices would most definitely bounce back.
This is why buying them at the current low prices is a great practical decision. An average recession typically lasts about a year and a half while the market is in flux. In the event that recession does occur, focusing on the long term would be necessary because investors or shareholders would have to wait it out.
For instance, considering the case of Starbucks, it has the advantage of having experienced the effects of coronavirus with its Chinese stores.
In the initial stages, they had to close down their stores but reopened some weeks later and presently, with the reduction in the spread of coronavirus, up to 90% of Starbucks stores are open now.
In the US, Starbucks has decided to assess its stores on a case-by-case basis and leave them open until they deem it necessary to close down. However, this doesn't imply that Starbucks' sales would be affected for an extended period of time.
Also, given that the company is currently working on solutions to ensure that they stay open, they shouldn't experience any heavy losses in the long run. Therefore, although most restaurant stocks are doing badly at the moment compared to a good day, it isn't looking dreary for everybody.
Domino's is one of such establishments that is doing pretty great at the moment. Given that it has had massive success with its e-commerce system pizza order, it has continued to thrive.
Final Words
Irrespective of whether the global economy eventually slides into recession, fast food would still remain one direction that consumers would channel money to. According to Deloitte, during a recession, industries that feel the least heat are non-durable goods and consumer services.
This is because people continuously need to eat and a box of doughnuts or a pizza delivery are some very affordable treats for consumers. This implies that fast food companies, particularly giants in the business with established and faithful customer bases alongside healthy income statements would not fare badly.
Therefore, seeing the prices of restaurant stocks have plummeted, now might just be a good time to buy some. However, you should ensure that you are buying restaurant stocks with the best potentials in order to maximize profit in the long term.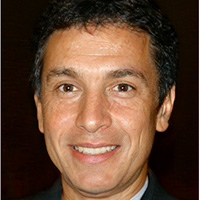 Charlie Gray has been in the online content world for over 25 years as a freelance writer, covering different topics - Usually, those are financial topics and also sustainability - a great and long-awaited field. What is he doing when he's not writing? He learned how to enjoy long walks, playing chess, and finally - how to sleep at night!





---