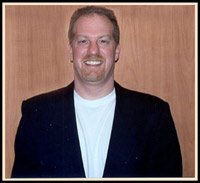 RR: February 10, 2003 was a big day in the life of a self-taught chef named Matthew Hisiger. You went from an executive chef to a chef/owner.
MH: It was a gigantic day because I believe that every chef really desires to be an owner. It's a dream, and for me it came true. I have been with this restaurant for some ten years, and for some five years as the executive chef, it was a big job just worrying about the food and what went on in the kitchen. Now I had to worry about the entire restaurant.
RR: What was the most significant difference in your life in becoming an owner?
MH: My first thought was my family. I have a wife and two kids, and I was already spending too much time away from home. I'm still the chef and now I have so much more responsibility, so I knew the hours were going to be even more dramatic. I probably spend another 12 to 15 hours a week over and above what I was doing before.
In terms of my duties in the kitchen, I was always aware and concerned with things like food costs, but in reality, I wasn't the one paying the bills. All of a sudden the checks had my name on them, and I looked at everything a whole lot differently.
RR: Does this mean that you changed the way you did business, and did you worry that you might somehow lower the quality to save what is now your money?
MH: Not at all...I would never let that happen. I simply developed a new attitude concerning the bottom line, and I treated the buying process and everything else in the restaurant with much more concern and respect.
Matthew Hisiger is the Executive Chef & Owner of Panama Hatties in Huntington Station, NY

This was an interview excerpt -- click here for the full interview...