Bob Gans of Robert's Steakhouse - Atlantic City, NJ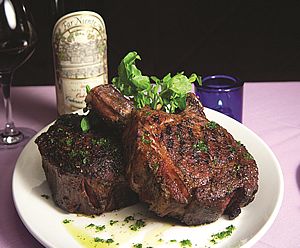 Hurricane Sandy did her best to ruin the party, but a dramatic new steakhouse in Atlantic City will not back down. This spot is courtesy of a very successful sister spot in Manhattan, and an owner who is more than ready to find success and happiness in a somewhat beleaguered South Jersey shore town.
Robert Gans brought his outstanding chef to the Trump Taj Mahal along with his reputation as one of the best steakhouses in New York City. The question becomes obvious... How many steakhouses does a city need before there are too many steakhouses? Atlantic City seemingly has a steakhouse on every corner and if one has twelve casinos, you start with at least twelve steakhouses.
Q: Mr. Gans, forget about the weather, but based on the economic uncertainties of Atlantic City and its hospitality scene, is this a good time to think of opening such a concept in yet another casino?
Bob Gans: I am not opening just another steakhouse; I am opening the best steakhouse in the area. I know what I have, and I happen to be extremely confident in the future of Atlantic City. I know this much - if you build a truly great restaurant, the people will come. And I simply don't care how many steakhouses there are in this town. Robert's will be the best.
Q: Your enthusiasm and confidence is to be admired, but as you undoubtedly know, it will ultimately be the public that will determine the "best" of anything.
Bob Gans: You are absolutely correct, but I know my competition, and I certainly know my ingredients and my chef. And it doesn't get any better than Chef Will Savarese. And I discovered something amazing in New York. With all the truly great restaurants, I learned how to save some $60,000 a year. I came to realize that my restaurant was so good that there was no point in going elsewhere. I believe the same basic thing will happen in Atlantic City.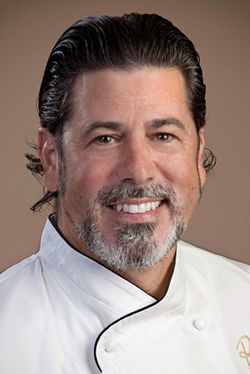 Chef Will Savarese in Atlantic City
This CIA chef was the Chef de Cuisine at the famous La Cote Basque in New York City and also enjoyed stints at Le Cirque and Aureole prior to becoming the executive chef at Robert's Steakhouse (also in New York City).
His foundation in French cooking makes Robert's Steakhouse unique in the steakhouse sector, and his new home in Atlantic City is well on its way to becoming a shore classic.
Q: In terms of your menu, and we know how great your food will be, I'm guessing that in terms of steakhouses, you might be the most expensive. In this economy, cost plays a major role.
Bob Gans: It is very possible that we will be the most expensive, and we should be. If it's as good as I know it is, we will have an audience for our concept.
I don't mean to sound so boastful, but I believe in our product, and we'll see what happens. In terms of Atlantic City, it may take a few years, but the Governor of New Jersey is backing this town and while it will take big money and time, Atlantic City will prosper and the people who believe in it will do the same. I intend to be one of them.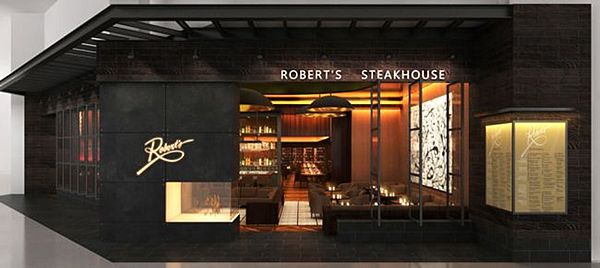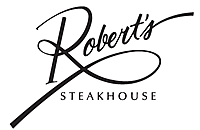 Robert's Steakhouse
Trump Taj Mahal
1000 Boardwalk at Virginia
Atlantic City
1-855-500-Roberts
www.robertsatlanticcity.com
---
Copyright © 1997-2020 Restaurant Report LLC. All rights reserved.