Jimmy Bradley -- The Red Cat, New York, NY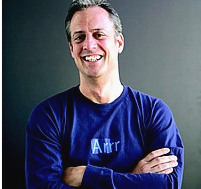 RR: What's the single most important factor in evaluating a restaurant?
Jimmy: I would suggest it is the return patronage. When the people keep coming back, you know it's working. The challenge is to keep them coming back because it's too expensive to constantly find new customers.
RR: And how do you keep them coming back?
Jimmy: It's the food and the service. We know about the food, but the service is an ongoing project. We have meetings with our staff on a daily basis. My theme regarding service consists of two words - anticipation and recovery, or what can go wrong and how to deal with it. We constantly stress the anticipation, but it's really up to each individual to master the concept of recovery. The training process is a critical part of running a successful restaurant and I also believe in training your guests, which happens when you train your staff. A restaurant has a way of behaving and your customers react accordingly.
RR: You mentioned food and the service, but not the ambiance. With all the talk about the so-called "wow factor", how important is the facility itself?
Jimmy: I don't care about the "wow factor". If I have to invest a ridiculous amount of money to have an architect create something to dazzle my customers, I don't want this type of customer anyway. If you come to my place, you come for the food.
Jimmy Bradley is the Chef/Owner of The Red Cat in New York City.

This was an interview excerpt -- click here for the full interview...
---
Copyright © 1997-2023 Restaurant Report LLC. All rights reserved.